Tag Archives: F&E Projects
The latest news, events and articles from ESPO, including case studies, editorials, blog posts and featured products. Over the years our dedicated F&E team have worked with a wide range of customers to help fulfil their varied furniture and equipment requirements. From fitting out new classrooms to furnishing entire council offices, the team's expertise has helped thousands of customers to complete complex procurement projects on time and within budget. ...
Read More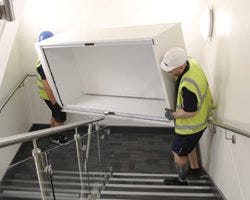 Whether it's fitting out a brand new school or refurbishing an office, planning for a large scale furniture and equipment project can be a daunting task which requires the strict management of many different factors: Procurement compliance Budget control Product ...
Read More