ESPO has recently been awarded a Trusted Service Award by reviews platform Feefo. This award shows our commitment to Customer Service and gives our customers the confidence to buy with ESPO.
This coveted award is given only to companies that deliver time and time again for their customers and place them at the heart of all they do. Based solely on the reviews and ratings ESPO has achieved, it's a true testament of our customer service commitment.
It's been a challenging year for supplying schools, academies and other public bodies with goods with the upheaval of supply chain disruption and inflation. This has been driven particularly by the increasing cost of energy, raw materials costs increasing and challenges with sourcing paper-based products since the start of the war in Ukraine.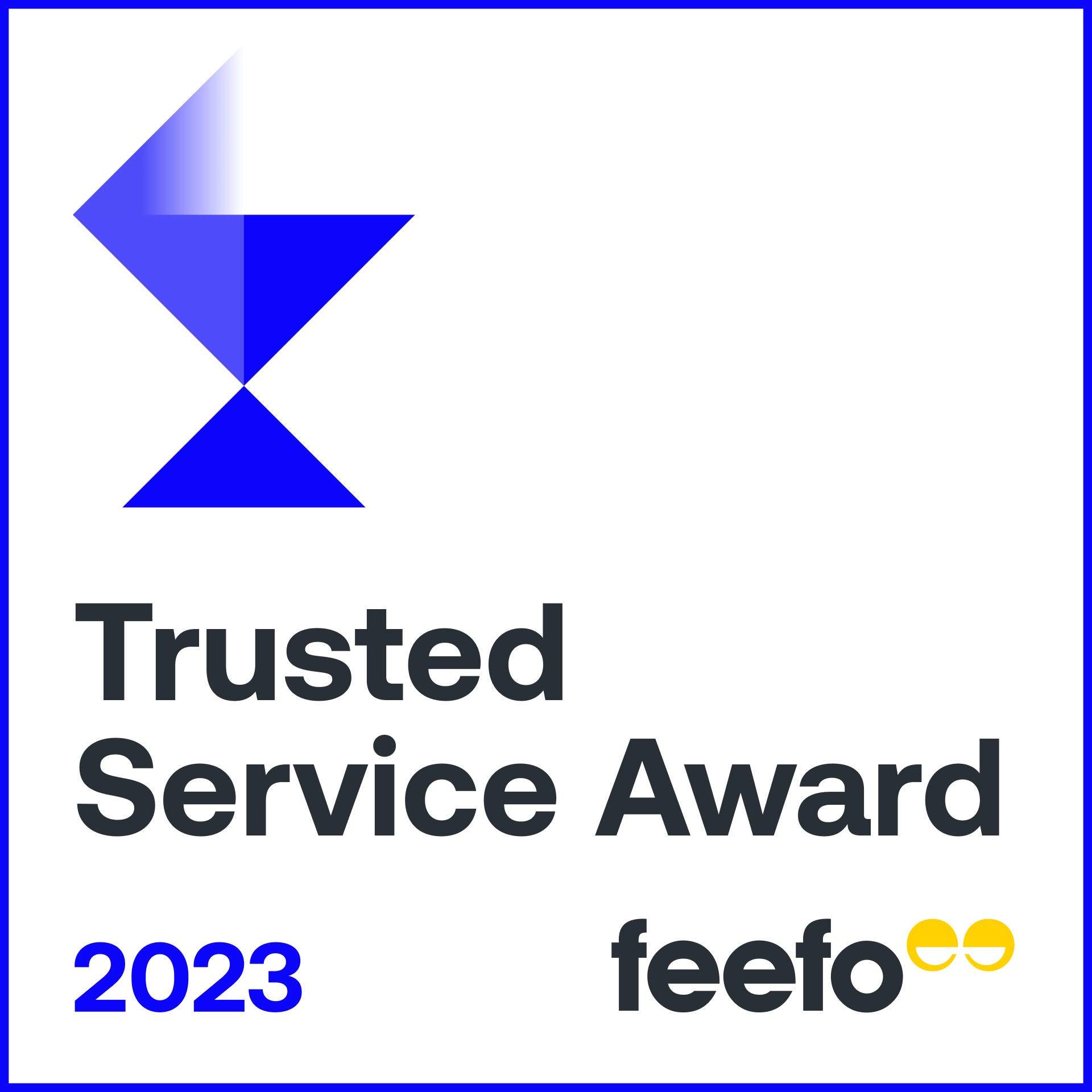 Nevertheless, our teams have worked tirelessly to keep service levels as high as possible. And while, on occasions during the past year this hasn't been as high as we'd like, we've taken on board all the feedback we've received and have made positive changes to increase our resilience for the future.

We've implemented new service desk software for our Customer Service team so that requests for support can be prioritised and handled more efficiently.

We've identified a core range of products that we are holding a greater level of stock for, to avoid these products being delivered later than expected.

We've made changes to our website to increase the visibility of products that have extended lead times and ensured that these products cannot be included in an overnight delivery request.

We've worked with our suppliers to bring in alternative products where necessary.

We're reviewing our returns procedures to identify improvements to our current systems.

Our teams have regular training and updates from Institute of Customer Services
ESPO is an excellent choice for any school or public body looking to purchase high-quality products; engaging education resources and curriculum materials. Not only does ESPO offer over a comprehensive range of essentials that are designed to meet the needs of students and teachers, our Trusted Service Award by Feefo also demonstrates our ongoing commitment to excellent customer service and support.
With ESPO, schools, academies, early years and public bodies can be confident that they are getting the best possible value for their money as we continually monitor product prices. Whether you're looking for classroom supplies, educational resources, or curriculum materials, ESPO has everything you need.