As world leaders address the climate crisis for COP26, the switch to electric vehicles (EV) is high on the agenda. With the increase in changing to electric vehicles, what does this mean for the charging infrastructure?
To support public sector organisations with charging solutions for electric vehicles, we have a Vehicle Charging Infrastructure framework (636) which offers procurement compliant access to market leading suppliers.
This ESPO framework provides access to a vast range of vehicle charging infrastructure solutions including:
| | |
| --- | --- |
| | Fast/rapid and ultra-rapid electric vehicle chargers |
| | Compatible back office solutions |
| | Supply, delivery, installation and commission electric vehicle charge points to your specifications |
| | Purchase and lease options |
| | Service and maintenance of existing EVCPs |
| | Consultancy services |
| | Emerging technologies |
To help you find the right solution for your organisation, the framework has been divided into six distinct Lots:
Lots 1 and 2 cover the procurement of Electric Vehicle Charge Points (EVCPs). Demand is growing from public sector customers, most of whom wish to purchase EVCPs outright (Lot 1), but some prefer the flexibility of a lease contract (Lot 2). The intention is for you to be able to 'mix and match' on the Framework, selecting elements you require from different suppliers and different parts of the supply chain (e.g. supply only, supply and installation, full turnkey, etc). This however does not preclude you from the 'one stop shop' solution of using a sole supplier.
Lot 3 covers the back office system or Charge Point Management System (CPMS) for the EVCPs, namely the software and services provided by Charge Point Network Operators (CPNOs). Lots 1 and 2 enable you to purchase solutions from suppliers including a CPMS, however, Lot 3 enables CPNOs to Tender for a CPMS which will work with your existing EVCPs.
Lot 4 covers service and maintenance of existing EVCPs for those that are either out of maintenance cover or warranty. It allows you to procure ongoing charger support.
Lot 5 covers consultancy services to those with no pre-existing specification for EV chargers, including, but not limited to, site survey, energy capacity assessment, usage evaluation, scenario guidance, grant application assistance, specification guidance and drafting assistance.
The supplier will evaluate the technological, market and financial factors to make infrastructure recommendations for your site(s).
The supplier will work with you to:
| | |
| --- | --- |
| | Analyse current EV charging demand |
| | Analyse wider site energy data |
| | Forecast future EV charging demand |
| | Assess the site for restricting or important influencing factors |
| | Recommend the type, volume and placement of infrastructure to meet these needs |
| | Make recommendations about how to best future-proof the deployment |
Lot 6 covers new, developing technologies and is divided into the following sub-Lots:
| | | | | |
| --- | --- | --- | --- | --- |
| | Lot 6.1: Battery energy storage | | | Lot 6.6: Integrated sockets |
| | Lot 6.2: Vehicle to grid | | | Lot 6.7: Mobile chargers |
| | Lot 6.3: Car port charging (including solar) | | | Lot 6.8: Bus Chargers |
| | Lot 6.4: Wireless charging | | | Lot 6.9: Opportunity Chargers |
| | Lot 6.5: Bi-directional chargers | | | |
Why use Framework 636?
Our new and improved Vehicle Charging Infrastructure framework (636) has a whole host of benefits including:
| | |
| --- | --- |
| | Direct award call-off option - For those who have already conducted a 'desktop evaluation', a direct award can simplify the process, reducing time and cost in comparison to further competition. For those with more complex requirements, further competition is also offered. |
| | Access to market leading suppliers and the latest products and services. |
| | NEW! The framework now has consultancy available and servicing and maintenance of existing charge points. |
| | You have the option to purchase or lease, from a single charge point to a full vehicle charging solution with back office for a number of sites. |
| | Turnkey/end-to-end solutions are available, or you can pick and choose which elements you require from the supply chain (e.g. self-install). |
| | Access to further competition template documents free of charge. |
| | Social value benefits can be obtained. |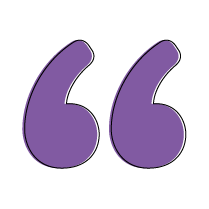 "ESPO has built upon the success of the previous vehicle charging infrastructure framework and created a new framework encompassing additional lots and the latest in technology. The framework will continue to provide access to a vast range of vehicle charging infrastructure solutions via direct award or further competition from major suppliers to help meet the increasing demand and individual customer requirements in their aims to go Net Zero."

Fiona Hollis | Procurement Officer, ESPO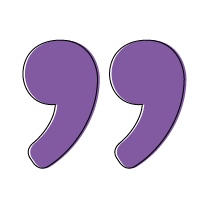 Get in touch
As a public sector organisation so we understand the importance of having someone on hand if you need it. Most of our Procurement teams continue to work from home but are still able to help you with any questions you may have.
To find out more about our Vehicle Charging Infrastructure framework (636), click here or get in touch with our dedicated team on:
m: 07880 063251
e: place@espo.org