Whether you're looking for new laptops, software or a number of interactive whiteboards for classrooms, our Education Technology framework (RM6103) can help find the right solution for your establishment.

Designed in collaboration with the Department for Education and CCS, our Framework RM6103 provides all educational establishments with a flexible, compliant, single route to market for a broad range of technologies and services.
You can choose from a simple one-off purchase or a refresh to a new build or a long-term technology partnership.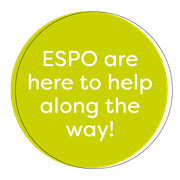 Our aim is to deliver exceptional value for money for customers with competitive product pricing and suppliers with the knowledge, skills and capability to innovate and deliver a modern digital learning environment.


Why use Framework RM6103?


We have a team of experts who can help

Our team of procurement experts are fully competent in the entire procurement process and are here to offer a helping hand. We understand the procurement process can seem daunting, but our team of experts can offer advice, guidance and support including template documents throughout the entire purchasing journey to help simplify the process.

Comprehensive range

We have a broad range of products and services that cater for various needs including a dedicated Lot for Hardware (Lot 4) and Audio Visual (Lot 5) which has proven popular with schools - helping you find a compliant solution to your ICT requirements.

Save time and money

We understand that procurement can be challenging, even more so if you're working to small budgets and with limited resources. So based on committed aggregated volumes you can achieve increased savings when using our framework.

Flexible solutions

We recognise that organisations have different needs, so depending on your requirements you can choose from a single one-off purchase or a long-term technology partnership.

Easy to use

Our framework is completely free-to-access and provides quick and easy purchasing options. You can choose to access via simplified competition or further competition depending on your requirements.


Have a question about the framework? Sign in and check out some of our frequently asked questions or take a look at our User Guide. If you don't have an account with us, simply register for free.


What's available on the framework?

To help you find the right solution for your establishment, we have split the framework into five Lots:

| | | | | |
| --- | --- | --- | --- | --- |
| | | | | |
| Lot 1: ICT Solutions | Lot 2: Broadband Fibre Infrastructure | Lot 3: Broadband Services | Lot 4: Hardware | Lot 5: Audio Visual |


We have a diverse range of suppliers available on the framework that are able to supply a broad range of products and services under each Lot. This includes, but not limited to:

Staff laptops/laptops for home students




New school servers




Tablets




Printers




Charging trolleys







Interactive whiteboards
TVs
Digital signs
To find out more about our Education Technology framework (RM6103), please click here or contact our Documents and IT team on:
t: 0116 294 4008
e: ICT@espo.org