With over 35 years' experience as one of the country's largest Public Sector Buying Organisations, ESPO services over 9000 education customers across the country. Recently awarded the prestigious title of Supplier of the Year at the Education Recourses Awards 2017, why not discover what makes us stand out from the crowd in the competitive education supplies sector.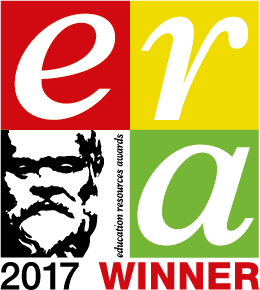 A true one-stop shop
ESPO offers one of the most comprehensive procurement solutions of any education provider; a true one-stop-shop of products, frameworks, major projects and bespoke services.

Our flagship catalogue provides an impressive 25,000 products from the big name brands you know and love to our very own SmartBuy range offering tried and tested low cost alternatives; there's something to suit every budget.

With one of the most extensive range of framework solutions on the market our professional procurement teams cater for school's individual service needs including food and catering, consultancy, facilities management, energy and so much more.

As well as providing for your everyday needs, ESPO's Major Projects team support your future plans, helping schools through the minefield of rebuilds and refurbishments and assisting with product specification, supplier liaison, delivery schedules, site coordination and final sign off.

We regularly undertake benchmarking exercises against our closest competitors to provide true best value on the products that we know schools buy the most. While large, one-off discounts can be tempting, everyday low prices ensures the best value for your money all year round.

Your partner in procurement
Aside from our extensive offering and competitive pricing, what really sets ESPO apart is our relationship with customers in that we look to be your procurement partner. With schools stretched both in time and budgets and with the increase in academy numbers, schools are required to be experts in more areas, including Energy, FM and Professional Services. As such, more and more customers are looking for the additional expertise that ESPO provides.

Our Framework teams and Account Managers are available for support accessing frameworks or to initiate Procurement Health Checks to identify savings, a service that many 'education consultants' will charge for the privilege! Our dedicated Account Managers are located across the country to offer schools the 'best practice' support ESPO provides as standard.

Driven by the core values that stem from our Public Sector roots, our aim is not just to save schools money, but also share the benefits of best practice procurement, providing free, impartial 'procurement tools' to aid decisions.

Covering everything from price comparisons, procurement regulations, contract management, framework usage, common pitfalls and more, we're passionate about maximising school savings whilst increasing the skill and knowledge set of customers to aid future buying decisions.

Our recent Procurement Workshops were rolled out across the country and recieved great feedback from attendees:

'Fabulous workshop – very informative. I will definitely be using ESPO and recommending to my colleagues'.

'A very useful and thought provoking session. There was a lot of information given which I think needs to be shared with all School Business Managers'.

ESPO Procurement Workshop attendees

Delivered by our dedicated team of Account Managers the workshops give School Business Managers and other buying professionals inside knowledge on best practice procurement, planning and comparison to ensure that tight budgets are utilised to their full potential.

Outstanding customer care
ESPO has no fewer than six customer facing teams (as well as many others working hard behind the scenes) with the sole purpose of providing exceptional customer care ranging from Customer Services, Catalogue, Account Managers, Framework support, Major Projects and our ESPO Drivers. All of which regularly receive positive comments from customers keen to show their appreciation.

'We're a happy ESPO customer enjoying fantastic value for money, excellent customer service and access to a whole host of useful frameworks. For us, it is the Smarter way to procure'.
ESPO customer, Senior Finance Officer, 2016


Customer feedback is key to ESPO and to ensure we're continuously improving we utilise the Feefo Customer Feedback system. We have since secured Feefo Gold Trusted Merchant status and throughout the past year 94% of customers asked rated our service Good or Excellent.

Work with the best
ESPO consistently strives to meet to the needs of customers in this turbulent economic environment, investing in products and services that really help schools maximise budgets. At a time where Schools are expected to do more with less, ESPO's wealth of free, impartial resources and everyday low prices are invaluable.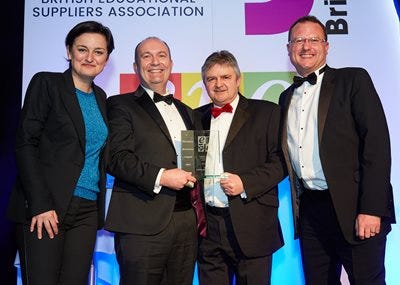 For more information about how we can help you save time on money on your next buying decision, please contact your local Account Mananger who will be happy to help.