Gwasanaethu ein cwsmeriaid addysg at draws Cymru
With our great value catalogue, local Welsh depot and strong public sector values, ESPO is proud to support and serve schools across Wales.

Check out our catalogue range:
Our comprehensive catalogue contains over 27,000 products including stationery and office equipment, classroom resources, catering, cleaning, site management, and furniture. As a public sector owned organisation, we understand the importance of achieving true best value, that's why we keep our pricing low and consistant across the year and our full product range.

Shop some of our popular ranges below or head to our catalogue website. Prefer a paper copy of our catalogues? Order a copy.

Discover our Creative Craft brochure

Always be prepared: COVID-19
| | |
| --- | --- |
| Stock up on exercise books | Save more on the things you buy most |
Buy smarter with Smartbuy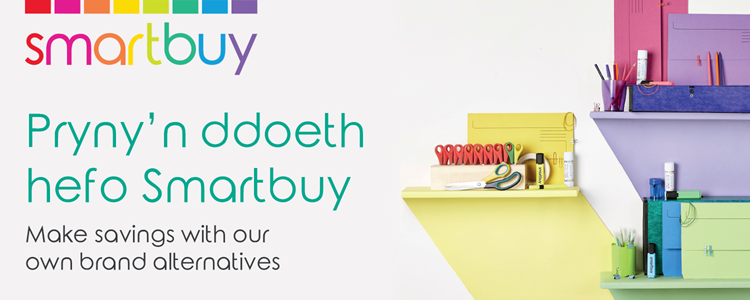 New to ESPO?
ESPO is a public sector owned buying organisation with nearly 40 years' experience providing goods and services to schools and educational establishments across England and Wales. Find out more about what we do, our history and our values.

We're local to you
It's our belief that all schools should receive the same level of great customer service and commitment; we're proud of our passionate, locally employed depot staff serving our customers across Wales from our regional base in Abertlillery.



Ordering is easy:
Tel: 0116 265 7901 option 4
Email: c.services@espo.org
Shop online