Our 40th Birthday Competition ended at the start of July and our Communications team had the difficult (but fun) task of picking the winners for our 40th Birthday competition this week.
The theme of the competition was 'Show us what ESPO and our resources mean to you and your school' and the team were blown away by all the effort and creativity our customers put into their entries. After a lot of deliberating, we can reveal the winners of the ESPO 40th Birthday Competition are:
1st Prize - Robert Kett Primary
Sung to a popular tune, the Year 6 students of Robert Kett have written a song capturing many of the products and services offered by ESPO. They even went one step further and included artwork based on the ESPO logo!
Runner up - The Meadows School, Leek
Using supplies bought from ESPO, The Meadows School created a wide range of artwork to help us celebrate our birthday, including a birthday card, birthday cake and a model of our catalogue. Along with images of their artwork, they sent us a short explanation of what ESPO means to them;
'Due to ESPO, my learners who have severe learning difficulties, challenging behaviours and autism are able to access a multi-sensory curriculum and an enriching curriculum. Thank you!!'.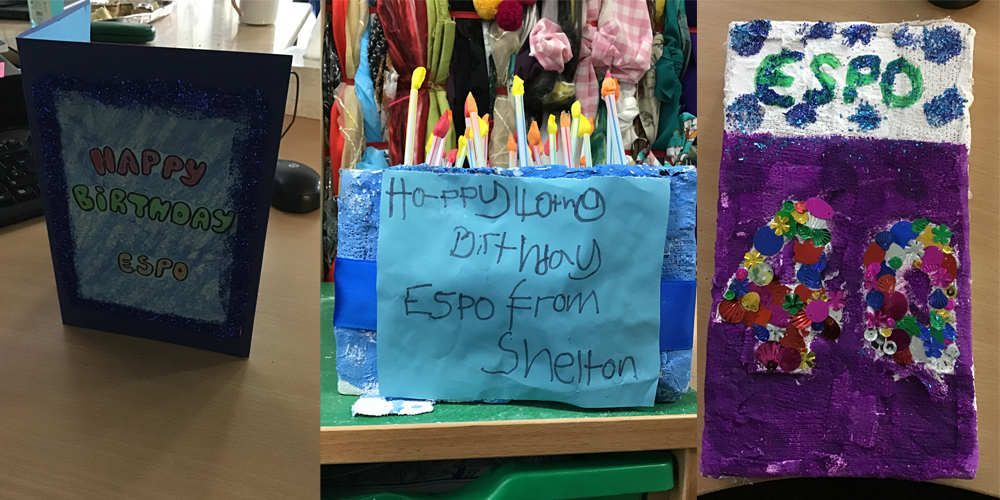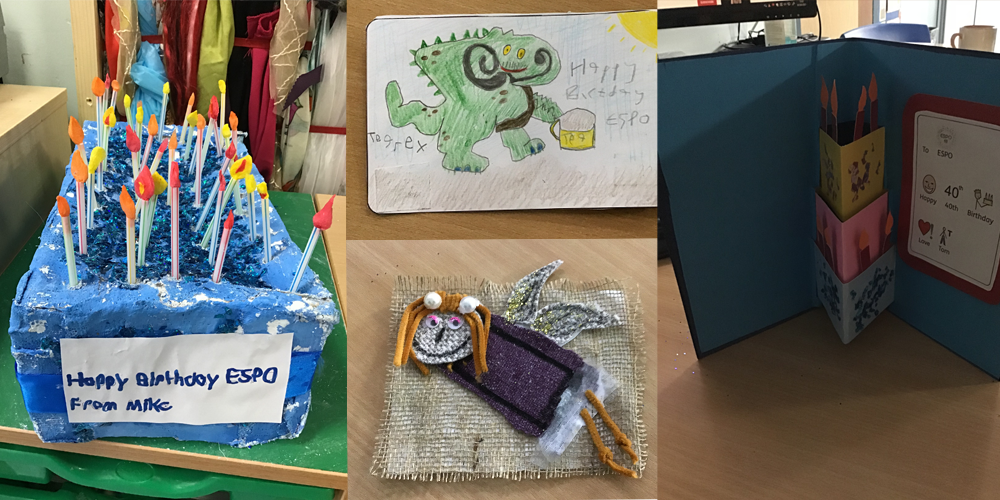 A massive thank you goes to all of our customers who entered. Be sure to keep your eyes peeled for more competitions and the chance to win some fantastic prizes!