Name: Sam Nutting


Team: Catalogue Procurement


How long have you been at ESPO?

5 years and 3 months.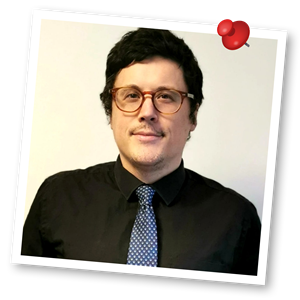 About Sam:

I am Leicester born and raised. I didn't travel too much further to gain my undergraduate degree, studying law in Lincoln.

After graduating I returned home and tried out a few different job roles. I was impressed by the grand opening of the local shopping centre, and following a temporary role there over Christmas, joined their Customer Services team. I worked there as part of a great team for over 6 years, having many interesting experiences and encounters looking after the general public.


What is your current role and what does it involve?

I am a Procurement Officer working as part of the Catalogue Procurement team at ESPO. I manage several frameworks which have been established as purchasing routes for the ESPO catalogue. I work closely with the Product Managers on the Catalogue team to ensure that their requirements are being met compliantly.


How did/what made you get into procurement?

At the time I was looking for a new challenge. I was invited to dinner by an old friend and got talking with his partner about her role as a Procurement Officer at ESPO. She made it sound quite fun and interesting. While looking for opportunities online the next day, the ESPO trainee program popped up and caught my eye. I decided to do a bit more research into what procurement was and the more I found out the more I felt like it was the challenge I was looking for.


What plans do you and the team have for the future?

As a team we are always looking for greater efficiency within our frameworks and striving to ensure that they are the best option to meet the needs of the ESPO catalogue. We work continuously to develop best practice and to be innovative and creative when coming up with solutions for any requirements that the Product Managers may have.

Personally, I seek to continue to improve my knowledge and skills as a procurement professional and to grow within the organisation. I am hungry to learn more and take on the next challenge. I am currently studying CIPS Level 6 which I am looking forward to completing and gaining the MCIPS qualification.


Favourite motto or quote:

I have quite a few but these three came to mind the quickest:

'There are more things in heaven and Earth, Horatio, than are dreamt of in your philosophy'.

'Be excellent to each other'.

'There is no spoon'.




What do you like to do when you're not working?

When I am not working I enjoy spending time with my wife and kids. It is terrifying seeing how fast the kids are growing up and lovely and fascinating seeing the people that they are becoming. My wife is my best friend and we keep each other entertained with jokes and arguments.

I love stories, through whichever medium they are told. I watch a lot of films and TV, play games, listen to audiobooks and podcasts. I read as much as I can and occasionally try my hand at writing. I Love nature and try and get out into it at least once a day. We have two cats who are fun but also annoying as they try and bring nature into our house at least once a day.