 HealthBid, a supplier on our Consultancy Services framework (664), discuss what makes an effective and successful bid process.

What makes a successful bid process?
An effective and successful bid process is planned and coordinated in stages to allow for the completion of each core milestone. It should be managed by a skilled Bid Manager working aligned to a proven methodology, which they shape and craft to the organisations bespoke needs and resources. At Bidding Limited, our Roadmap to Winning Bids methodology includes a number of stages; both pre-tender publication Tranche 1 (Capture Planning and Strategy) activity and post-tender publication Tranche 2 (Solution Design and Bid Development) activity.

Whilst the process will often differ based on organisational size, experience and past bidding history, there are two essential activities within the methodology which should never be compromised; the Tranche 2 Pink Team and Red Team. These two meetings will facilitate the delivery of an extremely high-quality, compliant bid. So how should you use them?

The Pink team
What is your reality and what is your vision? Use the Pink Team to really delve into your current position, analyse your strengths, your weaknesses and where you want to get to.
Why you? Maximise this opportunity to really understand your unique selling points, build robust win themes and craft an engaging commercial message.
Who are your bid stakeholders? At this stage you should establish the key personnel that need to be involved in getting your bid over the line and get them round the table if you can! This may include subject matter experts, partners and subcontractors.

What do you know about the Commissioner? Capture what you know, and what you need to know, about the Commissioner and their local priorities, the delivery footprint and the patient/service-user demographic.

The Red team

The Red Team is all about quality assurance. This critical review of the tender, commonly line by line, should be used to ensure the bid is compliant and reflective of your strong win themes.

This meeting is about improving the bid, so all stakeholders must feel comfortable being completely open and honest with their feedback on the bid.

You should set aside a good amount of time for this exercise. At least half a day allows for a fully comprehensive review – the nuances matter! A thorough read through, using the evaluation criteria provided, truly maximises the quality of your bid.

HealthBid are an expert Bid Management Consultancy uniquely specialising in the healthcare sector. With an 85%-win rate for 2018 to date and a 90% repeat client rate, we are trusted, respected and highly competent to deliver outstanding results for our clients using this proven, agile and dynamic methodology.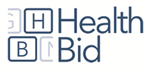 HealthBid can be found on Lot 1: Business Services of our Consultancy Services framework (664). For more information please
click here.