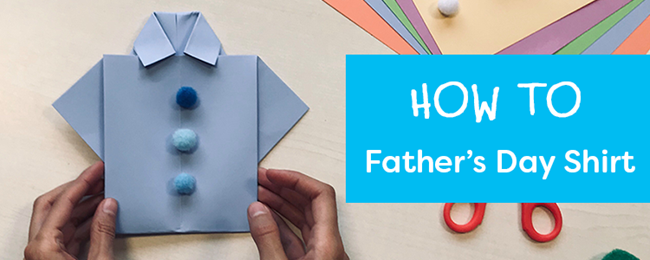 Get your class crafting for Father's Day with this simple, fun craft idea. The world of shirt designs is their oyster; use pom poms, buttons, ribbons or pens to make the perfect personalised card or gift for Father's day.
Products we used:

*Other pack sizes available

Check out our Arts & Craft section for more inspiration on pages 907 - 1090 of our primary catalogue.

View our full 'How to' guide below. Press the centre icon to view full screen. From the full screen view you can also download as a PDF using the icon in the top left.