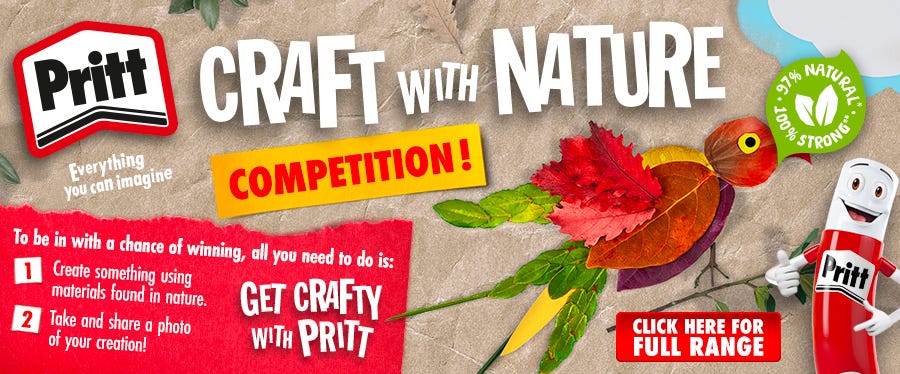 Pritt have been supporting child development since 1969 and are passionate about improving the world in which we live, whether it be through our global social initiatives supporting young people, or, by bringing schools, offices, and homes around the world the best crafting solutions possible, whilst caring for our planet.
Learning outdoors is so important for child development - it encourages creativity, problem-solving, independence, confidence, and most importantly, it is FUN! Crafting is a form of relaxation that can help reduce the symptoms of stress and anxiety. It is well known that crafting activities can help to improve mood, increase happiness, and encourage a connection with yourself and others, all of which promote positive metal well-being and mindfulness practices.
In today's world, taking care of our mental health and well-being has never been so important! That is why Pritt want to inspire you to get outdoors and CRAFT WITH NATURE with your class and have launched a competition to encourage you to do just that! To do this, Pritt and ESPO have created this fantastic opportunity for you to win great prizes for your class.
What's up for grabs?
£1,000 in ESPO credit
Crafting and Pritt resources for your class
Plus a special prize for the child who created the winning entry
Three lucky winners will be chosen, one from each of the following categories:
Early Years
Key Stage 1
Key Stage 2
To be in with a chance of winning these prizes for your school, all you need to do is:
Have fun with your class, encouraging each child to create their own picture/montage using materials found outdoors
Like our Craft with Nature post with Pritt (entries will be accepted till 9:00am on Friday 15 July 2022) on ESPO's Facebook account
Take a photo of your creation and upload it to the comment section of the post - make sure to include your school name, the category you're entering in and include '#CraftWithPritt!'*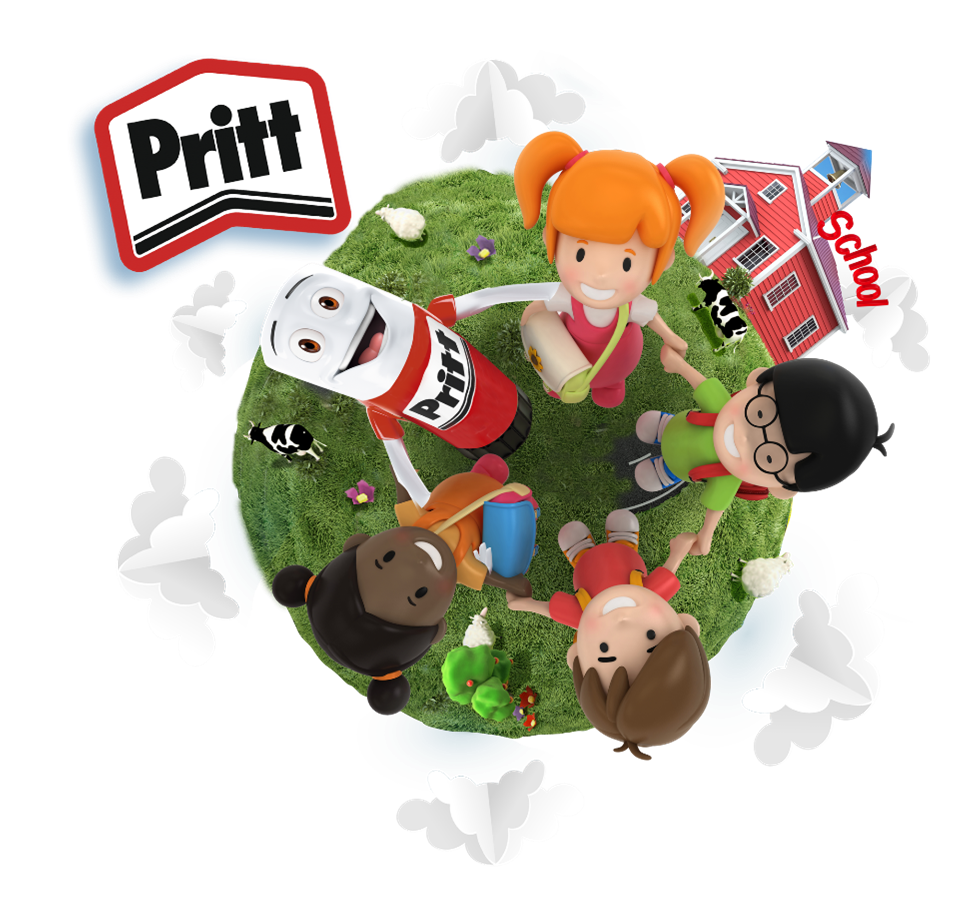 The competition starts 1 June 2022 and ends 9:00am 15 July 2022. The winners will be chosen by a panel of ESPO and Pritt judges and announced Monday 1 August 2022.
Pritt Stick is made from 97% natural ingredients, contains up to 65% recycled plastic and is 100% recyclable, allowing children and crafters to get creative in a way which is both safe and sustainable!
So, let's get outdoors, and CRAFT WITH NATURE with Pritt! Good luck and happy crafting!
---
*Please note: entries are limited to one per class, per category, per school – therefore maximum number of entries per school is three. Entries will be accepted from either school or personal Facebook accounts as long as the required information is stated and can be verified. To read the full terms and conditions of this competition, please click here.
---