Monthly Archives: July 2022
The latest news, events and articles from ESPO, including case studies, editorials, blog posts and featured products.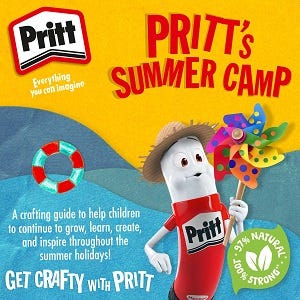 To help reduce the amount of screen time and to keep children occupied over the summer holidays, the team at Pritt have been busy creating a new downloadable crafting guide for children to take home and keep creating this summer! The crafting guide is full of some simple crafting ideas to help children and parents to continue to grow, learn, create, and inspire throughout the summer holidays, whilst taking the pressure off busy parents who deserve a well-earned break! ...
Read More