Monthly Archives: June 2018
The latest news, events and articles from ESPO, including case studies, editorials, blog posts and featured products. ESPO Trading Limited, part of the ESPO consortium has announced it has acquired Eduzone, a specialist in early years and sensory products. This will extend and enhance ESPO's early years range and offering, and create a strong and stable platform for Eduzone to grow within the ESPO consortium's ...
Read More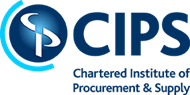 At ESPO, we recognise the importance of supporting our staff with appropriate training to further their specialist knowledge and encourage progression. The Chartered Institute of Procurement and Supply (CIPS) is an international organisation serving the procurement and supply ...
Read More