Monthly Archives: February 2016
The latest news, events and articles from ESPO, including case studies, editorials, blog posts and featured products.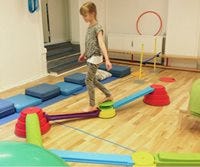 By Physiotherapist Hannah Harboe A large proportion of the population is said to be highly sensitive. Hypersensitivity in the sensory apparatus can be significant to learning motor skills and the child's willingness to move. The child finds it difficult to separate incoming sensory impressions ...
Read More